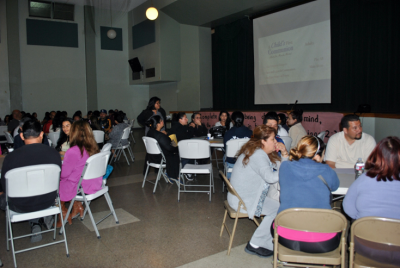 Talpa's February PTG meeting presented the special opportunity for parents to reflect on the importance of Christ's presence in their lives – in particular the presence of Christ in the Eucharist – and how they pass their faith in Christ on to their children. The meeting, which Sister Adella led, included a review of the parts of The Mass and the importance of each part, as well as time for parents to share conversation in a small-group setting. The practice of Lectio Divina helped to guide the conversation and reflection.
The meeting, which had a terrific turnout, was a beautiful illustration of the deep faith that is alive in our Talpa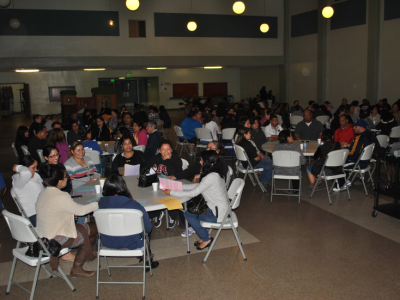 family, and the important role that faith plays in families' desire to bring their children to Talpa to receive a Catholic education. Following the PTG meeting, parents expressed how much they enjoyed the opportunity to listen and share about their faith. Many parents said the meeting was their favorite of all the meetings they have attended! Thank you to all of the parents who attended the meeting and helped to make it such an enriching experience.