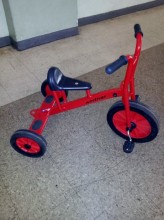 Our Lady of Talpa's Transitional Kindergarten program, or TK, is in the full swing of its second year. The program, which serves 4-year-old children and is the first year of our two-year kindergarten program, launched at Talpa at the beginning of the 2013-2014 school year. Now, two months into the 2014-2015 school year, the TK class has an enrollment of 20 children (an increase from last year's enrollment of 16 children) all of whom are eagerly growing and learning together.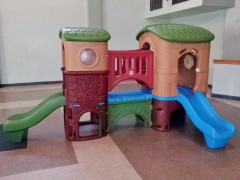 According to Mrs. Marty Villarroel, TK Teacher, one emphasis for this year's TK will be incorporating more family-oriented projects into the class. These will be projects students take home to provide an opportunity for parents and families to be more involved in their child's learning and work. One such project, which is currently underway, is a Dia de los Muertos project. As part of this project, students will bring items to contribute to a Dia de los Muertos altar that the TK class will create in the hallway outside its classroom. Anyone from Talpa School will be welcome to add to the altar.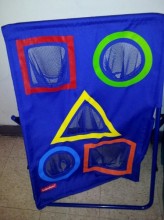 Finally, TK students have been enjoying recess time that is full of fun and physical activity thanks to Talpa's new TK play equipment. Talpa was able to purchase the new equipment because of a donation from a generous benefactor. The equipment is located in the auditorium (where the TK class spends recess) and provides age-appropriate physical activity for students. While TK students climb, slide and ride tricycles, they are not only having fun, but are also developing coordination, motor skills, the understanding of taking turns and the building of social skills.